Lele Buonerba is a Milan-based graphic designer working in the contemporary art and design fields.
---
Clip

June 2021 • File under: Product Photography

In 2021 I shot and edited a series of photographs of Clip, a functional piece of jewlery designed by Nina Ballay in collaboration with Marion Colasse. Model: Laurel Hauge.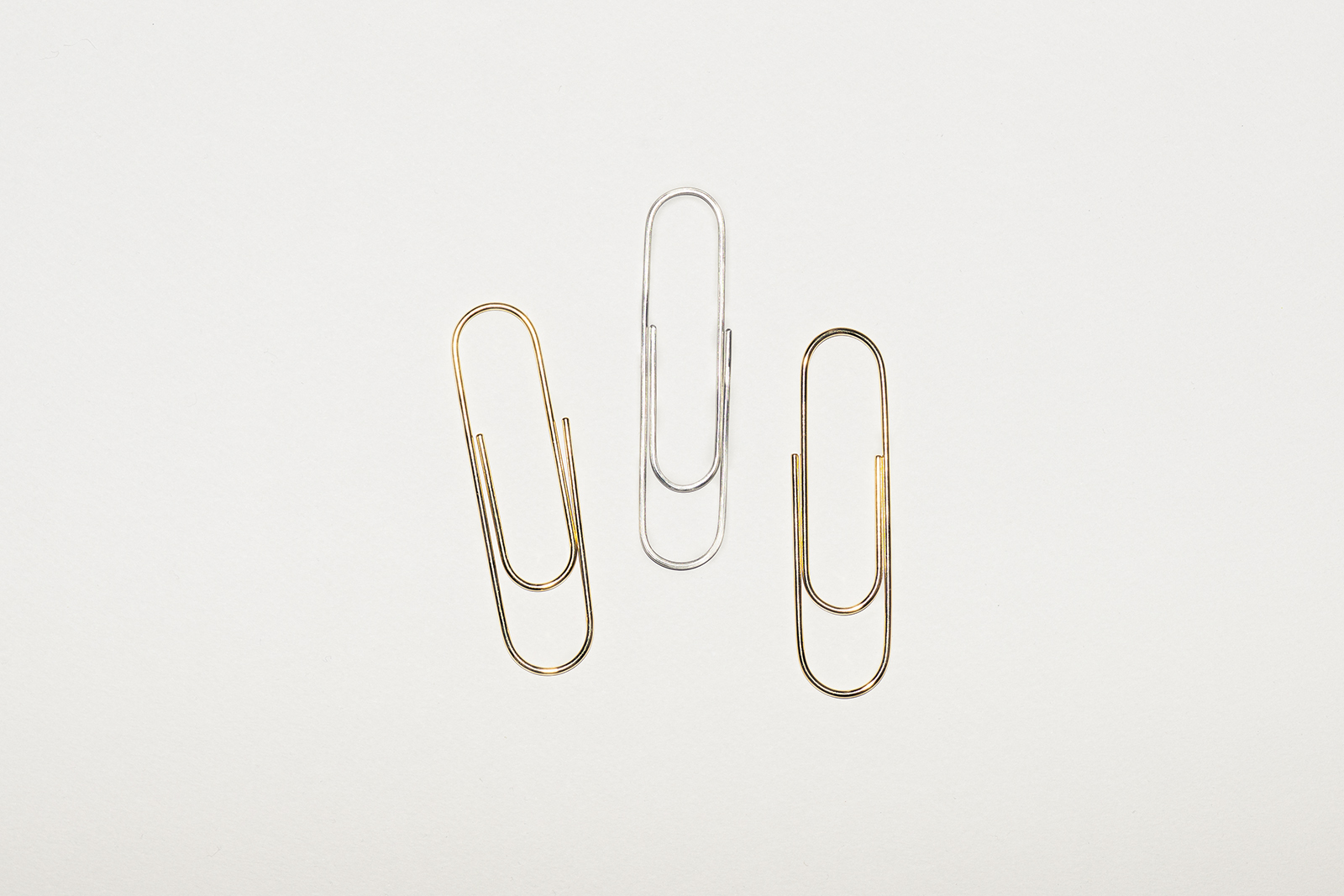 ---
Galleria Raffaella Cortese

2019–Present • File under: Contemporary Art

As Visual Designer & Communications Specialist with Galleria Raffaella Cortese—a leading contemporary art gallery in Milan—I am responsible for maintaining the gallery's visual identity, producing digital content for social media and newsletters, shooting and editing exhibition videos, designing print and digital advertisements, as well as conceptualizing, researching, and designing online viewing rooms. As the principal figure creating visuals at the gallery, I also oversee the production of PDF presentations of available works, in-depth dossiers, and artist portfolios, as well as renders of booth proposals for art fair applications and exhibition projects.



Selected projects include Nazgol Ansarinia – Pools and Voids, an online viewing room featuring two brief videos I edited about the Iranian artist's studio and recent research; Jitka Hanzlová – Architectures of Life, a digital presentation featuring an hour‑long video conversation between the Czech artist and curator Urs Stahel I edited; conceptualizing, researching and preparing materials for the Focus On: Monica Bonvicini and Focus On: Luisa Lambri viewing rooms; shooting and editing footage as well as animating text, graphics, and artworks for the Franco Vimercati – Un minuto di fotografia exhibition video.




On the occasion of the Frieze New York Online Viewing Room (May 8–15, 2020), I produced a high-quality rendering of the exhibition project originally planned for the in-person event, a fair booth featuring works by Silvia Bächli and Luisa Lambri.

---
Attenti al Cane: Twentysix Dogs Found on Street View

August 2019 • File under: Editorial Design

In the summer of 2018, after my partner Laurel moved to New York and I was still living in Milan, we started to collect screenshots of dogs found on Google Street view. This process, which began on a video call during which we were exploring small towns to potentially drive through on Laurel's upcoming trip to Italy, became a way for us to feel like we were in the same place even though there was still an ocean between us. Over the weeks we spent separated the collected screenshots started to take book form, and in August 2019 we founded our own small publishing company, Have a Nice Day Press. On August 30th we launched our first publication, Attenti al Cane: Twentysix Dogs Found on Street View.



Read more about Attenti al Cane: Twentysix Dogs Found on Street View on the Have a Nice Day Press website.

---
GAGARIN: A Journal of Artists' Writings

October 2018 • File under: Exhibition Graphics, Contemporary Art

During my time as an intern at Printed Matter in New York, I designed exhibition graphics and ephemera for GAGARIN: A Journal of Artists' Writings, an exhibition exploring the artists' periodical published and edited by Wilfried Huet. The installation draws from and excerpts artist contributions to the magazine alongside related archival documents, a selection of artworks, and GAGARIN-produced editions.



GAGARIN (2000-2016) was envisioned as a place for "The artists in their own words", providing contributors with a singular platform to share new and unpublished writing projects that fell outside of the typical boundaries of an art magazine. Borrowing its guiding ethos from a John Baldessari interview — "Talking about art simply is not art. Talk can be art, but then it is not talking about art" — GAGARIN was guarded against over-verbalization around artmaking, and set out to open up a space where talk and language could itself be an artistic act. Free of advertisements, criticism, and introductory preambles, each issue was comprised of text works by artists (with the occasional text-driven visuals), including a mix of conceptual poetry, discursive works, as well as longer form writings with a non-specialist bent.

Read more about GAGARIN: A Journal of Artists' Writings on Printed Matter's website.